Thrice a year Janine runs Write At The Beach, a weekend retreat of writing, wine, and communing with fellow writers amidst the beauty of N. Carolina's Outer Banks. E-mail her for more information.
Click here for more information > Upcoming Write At The Beach
---
Write at the Beach
Outer Banks Writing Workshop and Retreat
Duck, North Carolina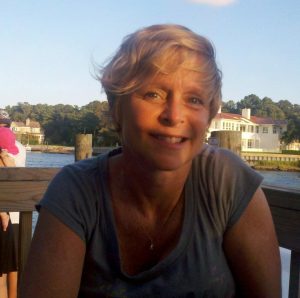 Unplug your inner writer in the beautiful Outer Banks with New York Times bestselling author Janine Latus. All skill levels are welcome.
Stay in a beautiful Sanderling home, with access to the beach, nature trails,
and quiet spaces as well as the freshness of early spring in Duck.
We will be writing to cues, sharing our writing in a safe environment lead by a professional writing coach who will help us to release our inner writers. Four structured sessions will be interspersed with plenty of time for writing, wandering or just lying around relaxing. Bring paper and your favorite writing utensil. Laptops are welcome but won't be used during the actual writing sessions. Price for the workshop is $150.00. Accommodations are extra.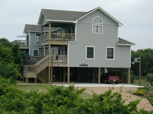 Accommodations are on a first-come,first-served basis and are priced based on room size.
King sized room (1) is $300,

Queen sized rooms (2) are $250,

Twin bed room (1) is $200 per person

Bunk room (sleeps 4) is $125.00 per person
Breakfasts, snacks, and a light dinner will be provided. Please bring a bottle of your favorite beverage.
Relax in the hot tub, bring a bike and explore the nature trails or play pool in the game room. Enjoy area restaurants, spas, shopping, or yoga during your free time.
***BONUS SPECIAL
As an added bonus, Janine will provide a detailed edit of a pre-existing piece of work if it is submitted a week in advance for an additional $75. She will make arrangements to meet privately with the writer during the weekend to go over her suggestions.
Here's what former students of Janine's have had to say:
"Janine was fantastic. She is clearly a talented writer, but she is also a gifted teacher. I found myself driven to use what she had showed us in my exercises, which in turn expanded my view on how writing could progress in new directions."
"Her 'snippet-lectures' were very practical and down to earth, and her critiques were affirming. I especially enjoyed that she participates as a writer as well as an instructor in the class, so we get to see how she develops the cues from a much more experienced perspective."
For further information about accommodations and directions, contact Susan at skaplans@aol.com.
For more information about the writing workshop, contact Janine.
Looking forward to seeing you for a relaxing weekend of writing at the beach…
Janine and Susan