Visit Virginia | Roanoke, Star City of the South
Virginia's largest city west of Richmond has grown into a destination for food, art and the outdoors.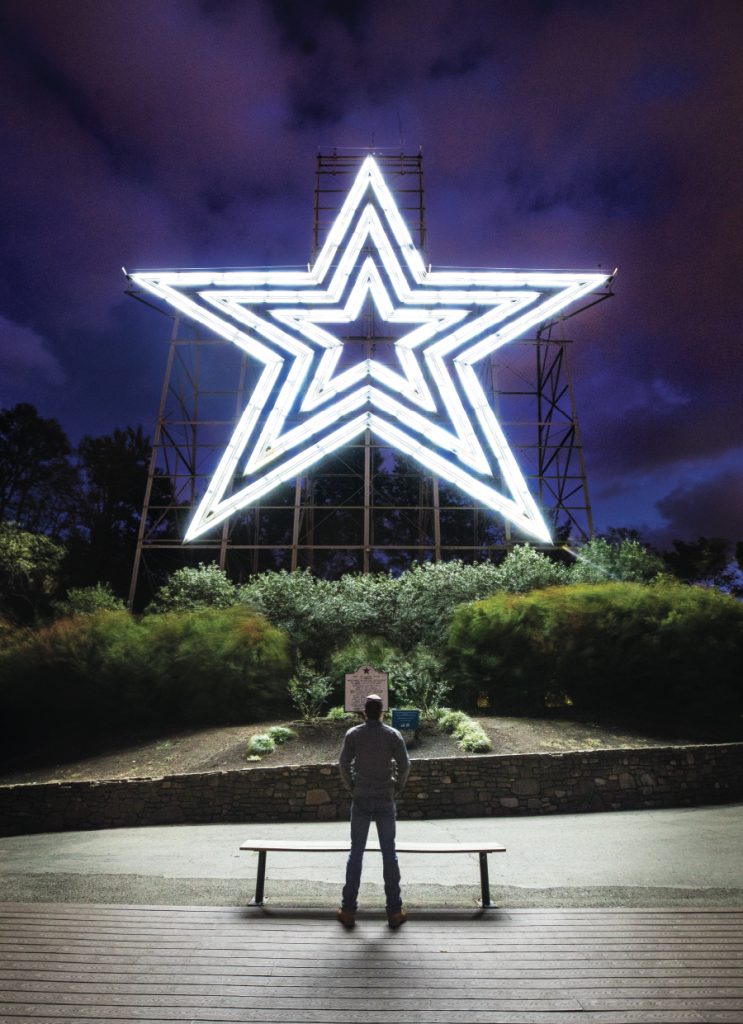 The man bellies up to the dimpled counter at Roanoke's Texas Tavern, under a sign that reads, "We seat 1,000 people, 10 at a time," and orders his meal in a code familiar to locals. "I'll take a bowl with," he says, "and a cheesy western all the way."

Cross the tracks to visit the historic Hotel Roanoke, a Tudor Revival structure built with railway money back in 1882. It is now part of the Hilton family of hotels, and it is still the preferred lodging of the well-heeled.
Downtown is home of the City Market, in operation since the 19th century. Surrounding it are shops with Boho-chic clothing, regional art and estate jewelry. Even on a slow day there are eggs and peppers, sausages and hand-thrown pottery. The square is bright with hibiscus and loud with buskers. Restaurants serve Thai and Lebanese, Indian and Italian.