Vineyard dogs: Meet the canine guardians of the vine
The vineyard dog is often as glamorized as the winemakers themselves, but really these animals are typically blue-collar farm dogs: loyal to their tasks and their humans, the bane of foraging creatures, the beloved heroes of the vines.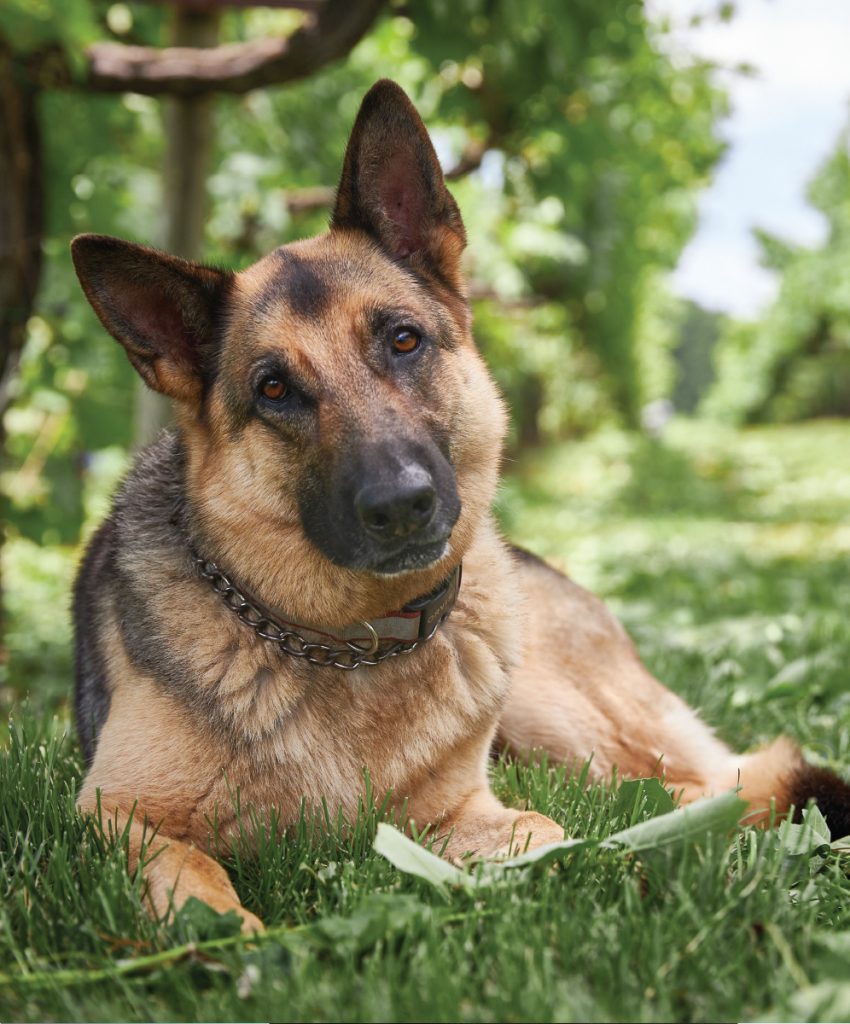 Syrah
German shepherd, 6
Horton Vineyards, Gordonsville
I want grapes. All the grapes. But the humans say no. They give me buffalo bones. I earn them by chasing off deer and chubby little rodents, and by riding high on the trailer during harvest, supervising. I learned all I know from my buddy, Touriga. He's 15 and can't hear or see so well anymore. But in his day … well, you couldn't ask for a better mentor.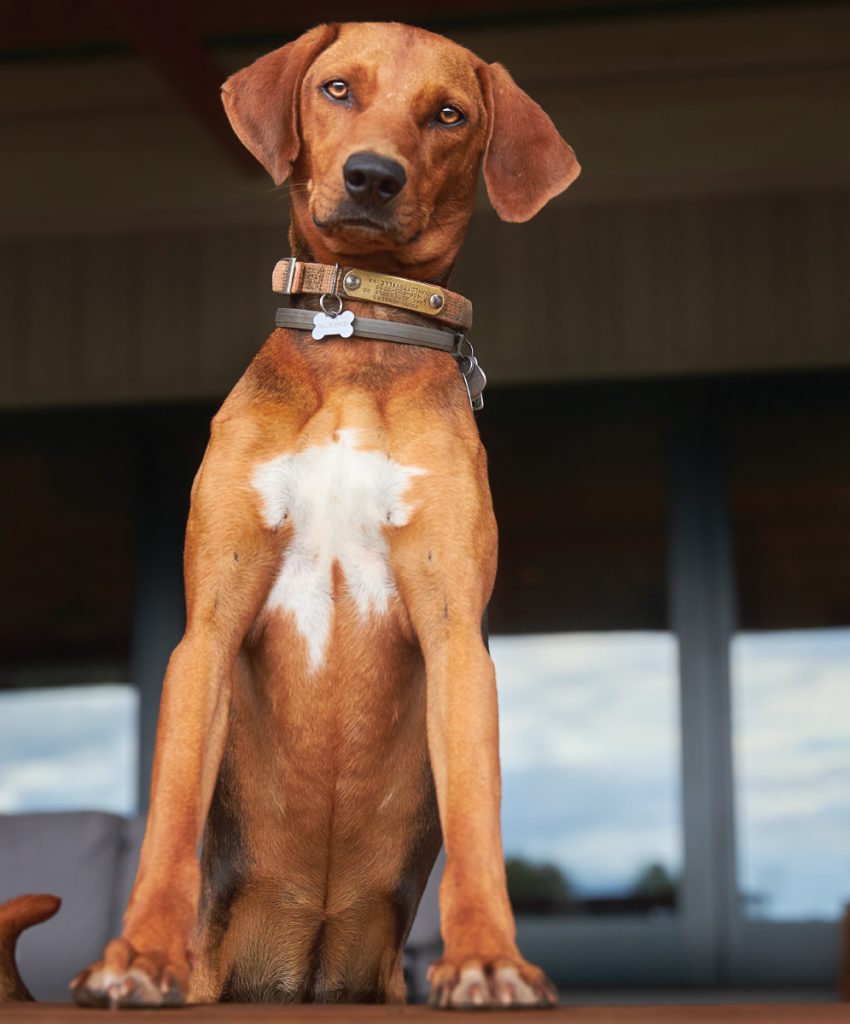 Fig
Hound mix, 1½
Knight's Gambit Vineyard, Charlottesville
See this nose? Sometimes it leads and the rest of me follows. I leave my tail up so the humans can see me in the tall grass. I have a lovely voice, too, which I share. One of my friends is Beau, who has a thing for squirrels. I'm sure he's told you he caught one. Sure you did, buddy. Sure you did.
Beau
Shepherd mix, 2
Knight's Gambit Vineyard, Charlottesville
Yep. I work this farm. Check out cars, run off pests. Caught a squirrel once, too. Some people say it don't count if it falls on your head, but in my book, catching is catching. All looks the same on the scorecard.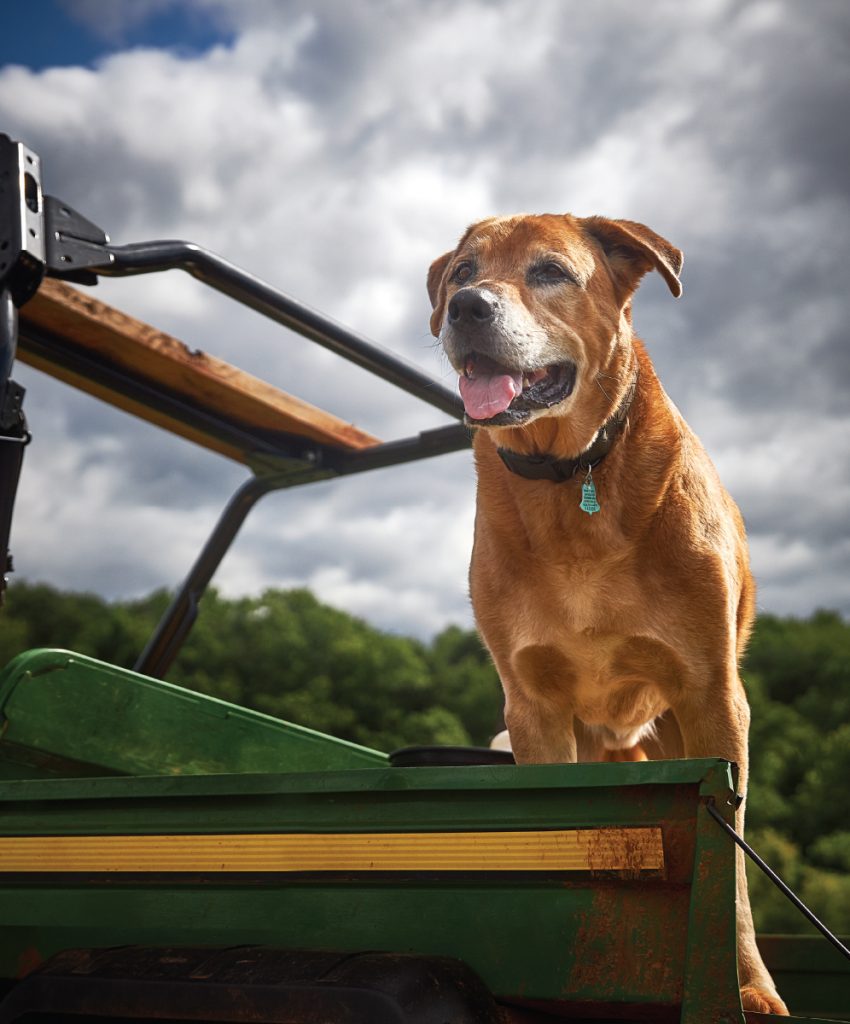 Mapache
Labrador mix, 10
Blenheim Vineyards, Charlottesville
Mapache is Spanish for "raccoon." Best I can figure is my people named me that because "Mapache Ardilla Pavo Ciervo" was just too long. But I love chasing raccoons, squirrels, turkeys and deer all the same. Catch 'em, too. Or I did. Got a touch of arthritis now. I ride shotgun in my human's truck now, pretending I'm people.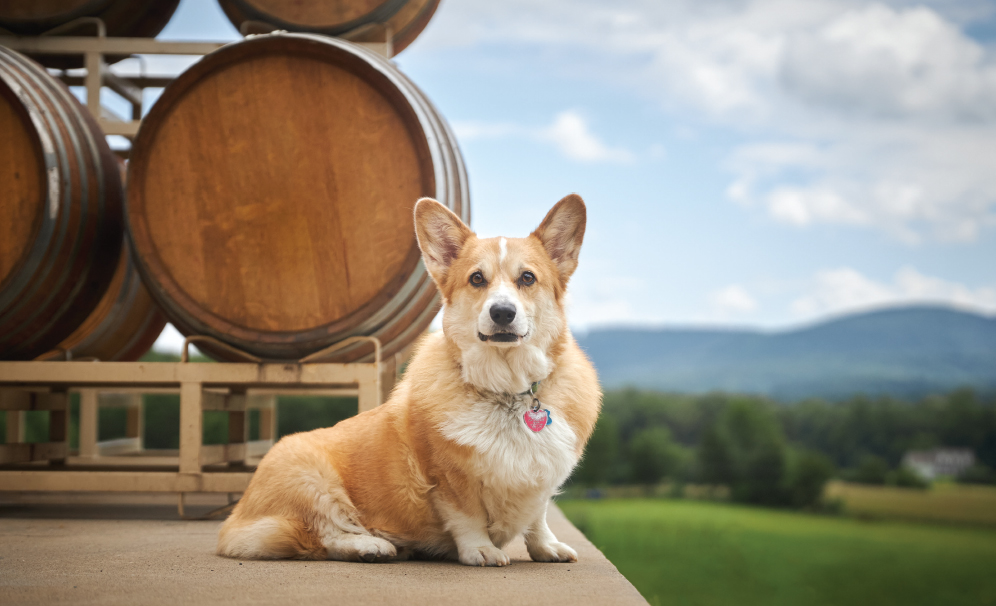 Ti Rey
Corgi, 7
Reynard Florence Vineyard, Barboursville
I don't know quite how to say this, but I'm kind of a big deal. Famous, in fact. You can see my name right on the label: "Ti Rey Rosé." They tell me "Ti" means little, but when I bark, people listen. These days I mostly work inside, cleaning up the spilled wine. But I can't figure out why they keep yelling "no" when I'm doing my job.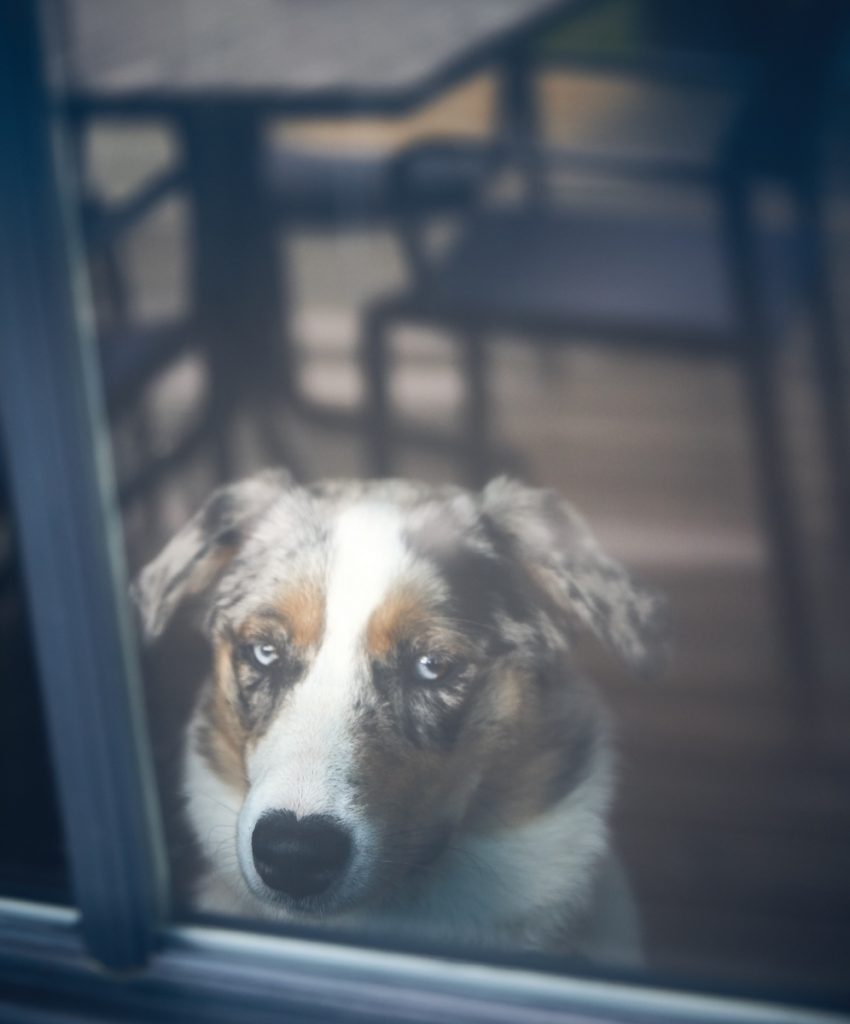 Australian shepherd, 7 months
Cunningham Creek Winery, Palmyra
They call me Crush. I'm named after one of the biggest moments of our year around here. But it could easily be because I love everything and everyone. People. Dogs. Cats. Especially Spicy Cat, my best friend. She likes to flip me when we wrestle. Don't tell her, but I let her.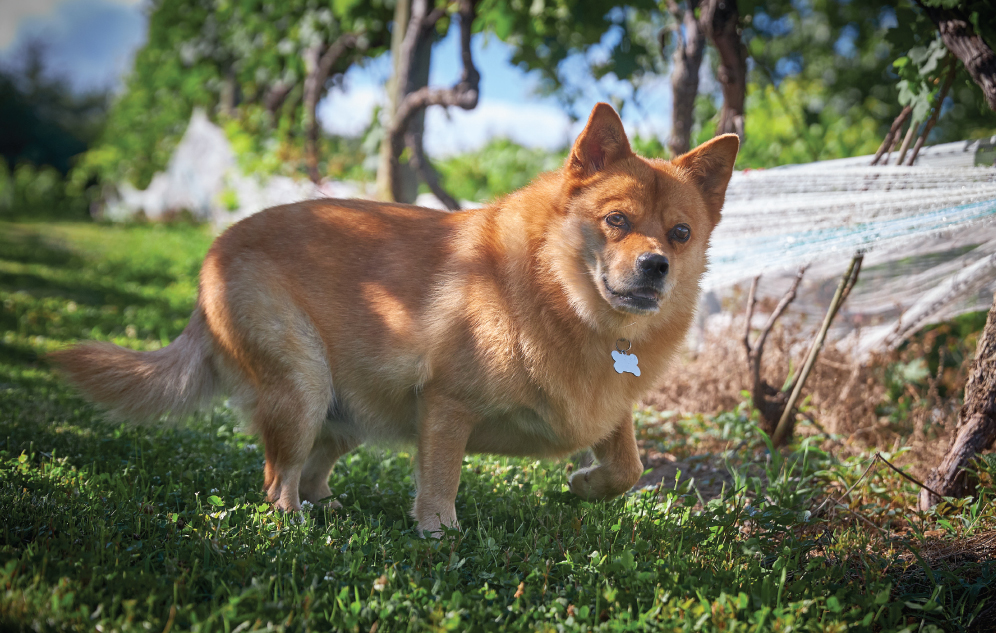 Dogbert
Collie mix, 9
Glass House Winery, Free Union
My legs might look stubby, but they were made for speed. Now, I'm not bragging, but I was once clocked running 24 mph. Those raccoons never saw me coming. I've had to replace a couple of knee ligaments, but I'm back to staying out all night, chasing off varmints. Oh, except music nights. When my people get to tapping their toes, they need a belly to rub and I let them use mine.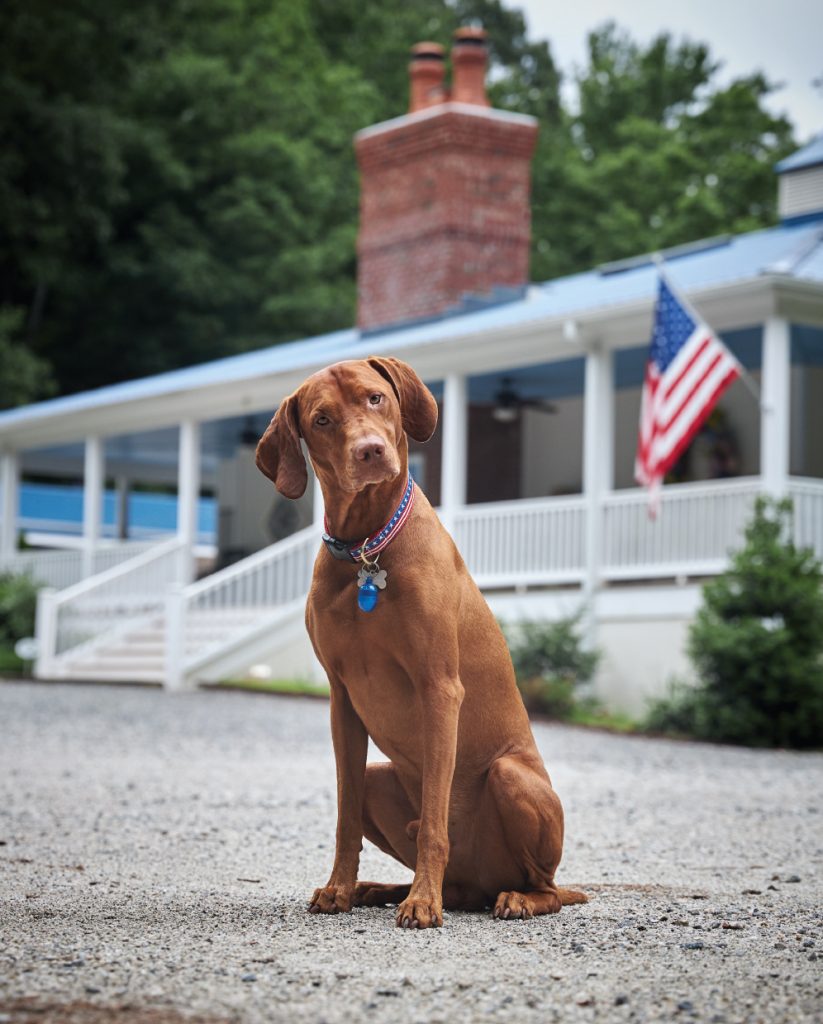 Beau
Vizsla, 4
Gauthier Vineyard, Barhamsville
My name is Rochambeau. You can call me Beau. My people named a wine after me – Sweet Beau. Let's not make a big deal out of it. Don't want my human brothers getting jealous. Fact is, I work harder than they do: I chase off deer and geese, I watch over the workers. They pay me in pizza. I could do worse.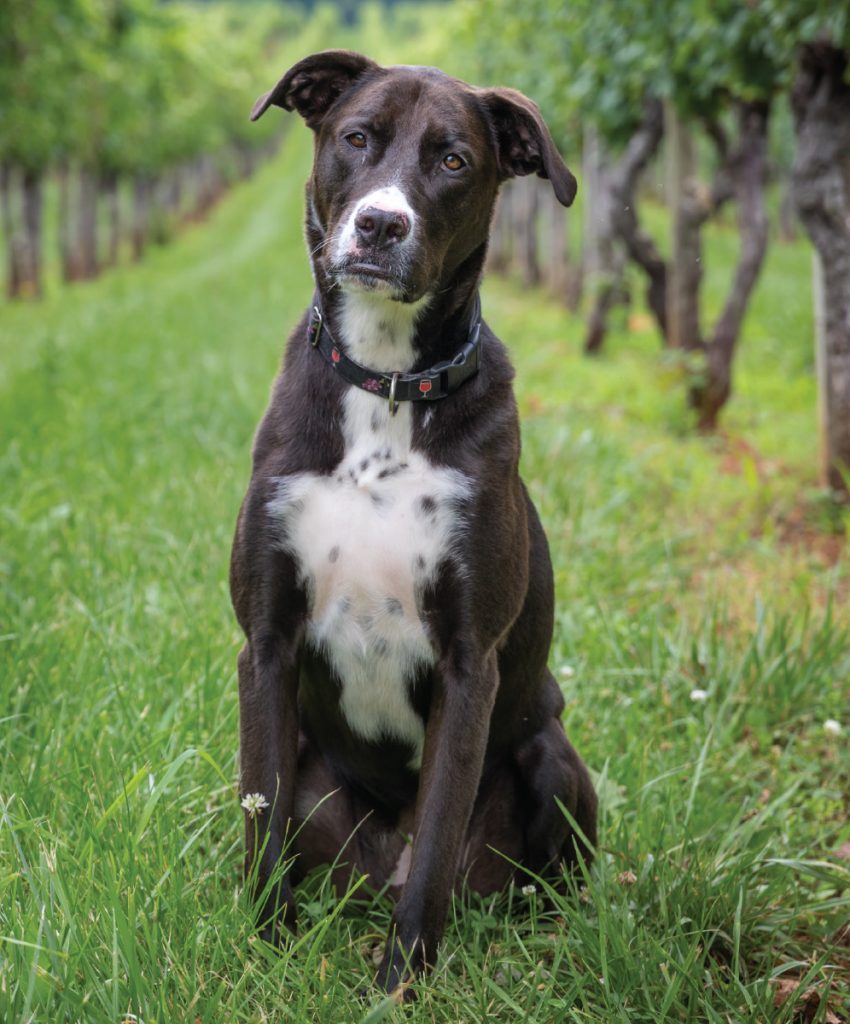 Millie
Boxer-Lab, 5
Afton Mountain Vineyards, Afton
When you get right down to it, I'm in the hospitality industry. Other dogs might chase deer or groundhogs – bless their hearts – but I'm the vineyard greeter. I lure the smaller of the humans to run and squeal and rub my belly while their parents enjoy our wine.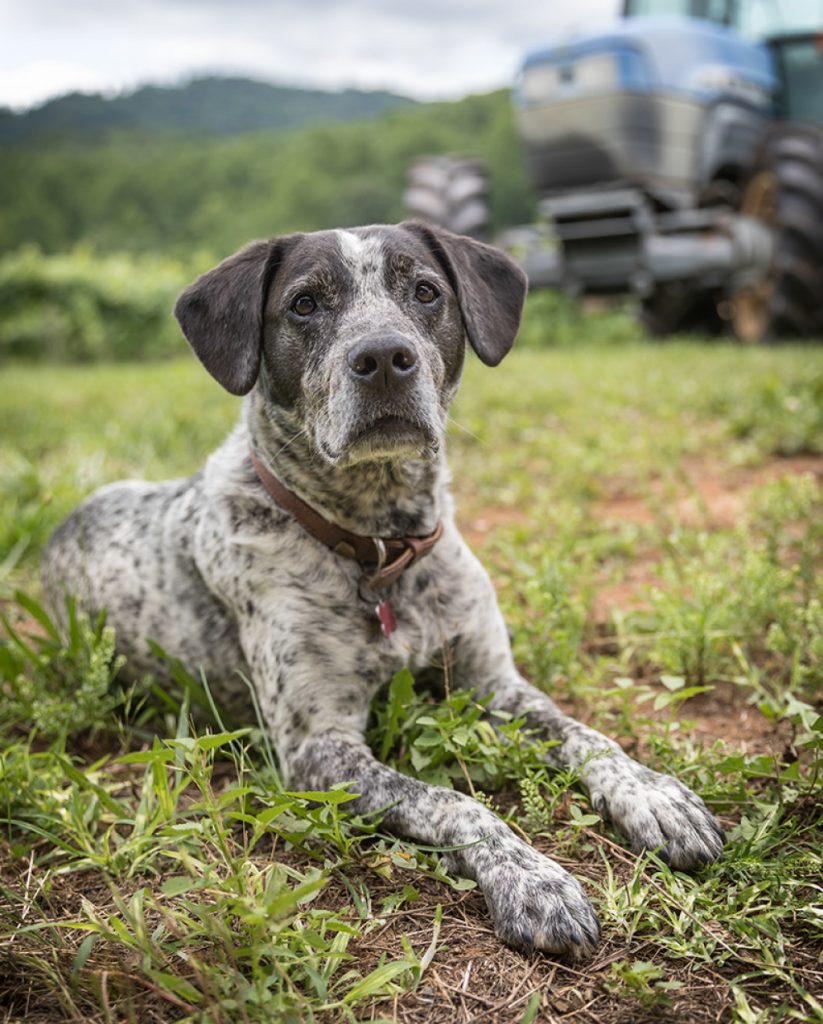 Gracie
German shorthair mix, 12
Cardinal Point Vineyard & Winery, Afton
I hate groundhogs. Hate 'em. Been chasing 'em for 11 years now. Four surgeries later, I'm still at it, patrolling our Petit Manseng and Cabernet Franc vines, whatever that means. All I know is I love my humans and hate those groundhogs.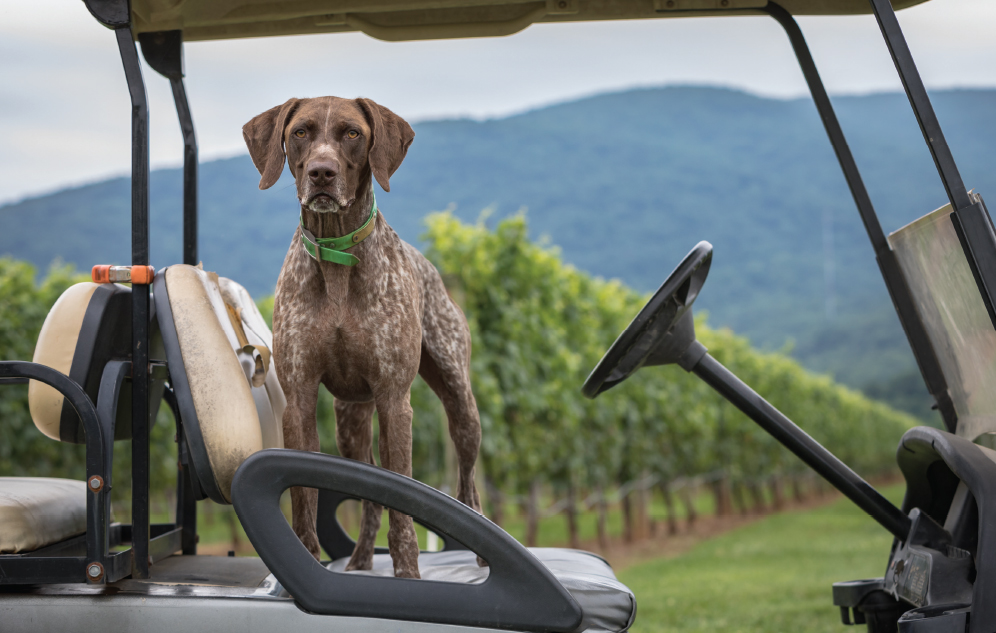 Boone
German shorthair pointer, 4
King Family Vineyards, Crozet
Look, this is my ride. It's a 1994 Club Car with custom- chewed seats. I'm usually on it with my human. They make wine. I chase off the critters. And don't let my ride fool you. When I start running, ain't no varmints gonna outrun me.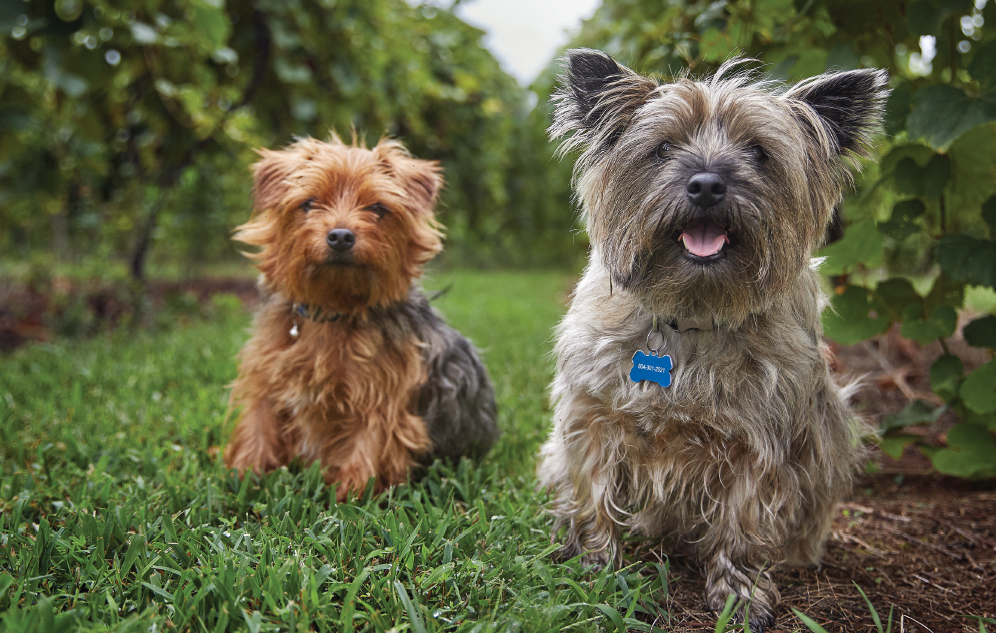 Calvin & Cody
Cairn terrier, 3;Yorkshire terrier, 4½
Elk Island Winery, Goochland
I'm Calvin and this is my pal Cody. I'm the Cairn. He's the Yorkie. We're the bosses around here. Our side job is working the tasting room – we act cute for cheese – but the deer, squirrels and birds know we mean business. Ask them if they think we're small.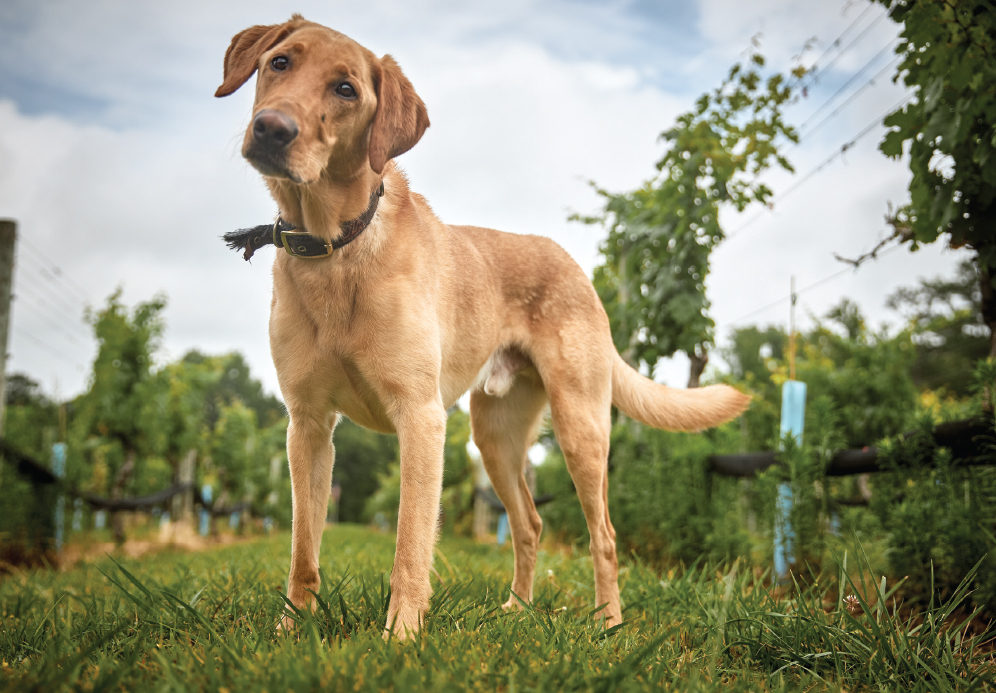 Captain
Yellow Lab, 5
New Kent Winery, New Kent
Captain is my name, and my rank. Security is my job on this farm. Someone comes to the loading dock, I bark at 'em. That's the deal. No one sneaks up on us with me around. But the burden of leadership is real, so sometimes I sneak behind the shop and lie in the stream and pretend I can't hear my people calling me.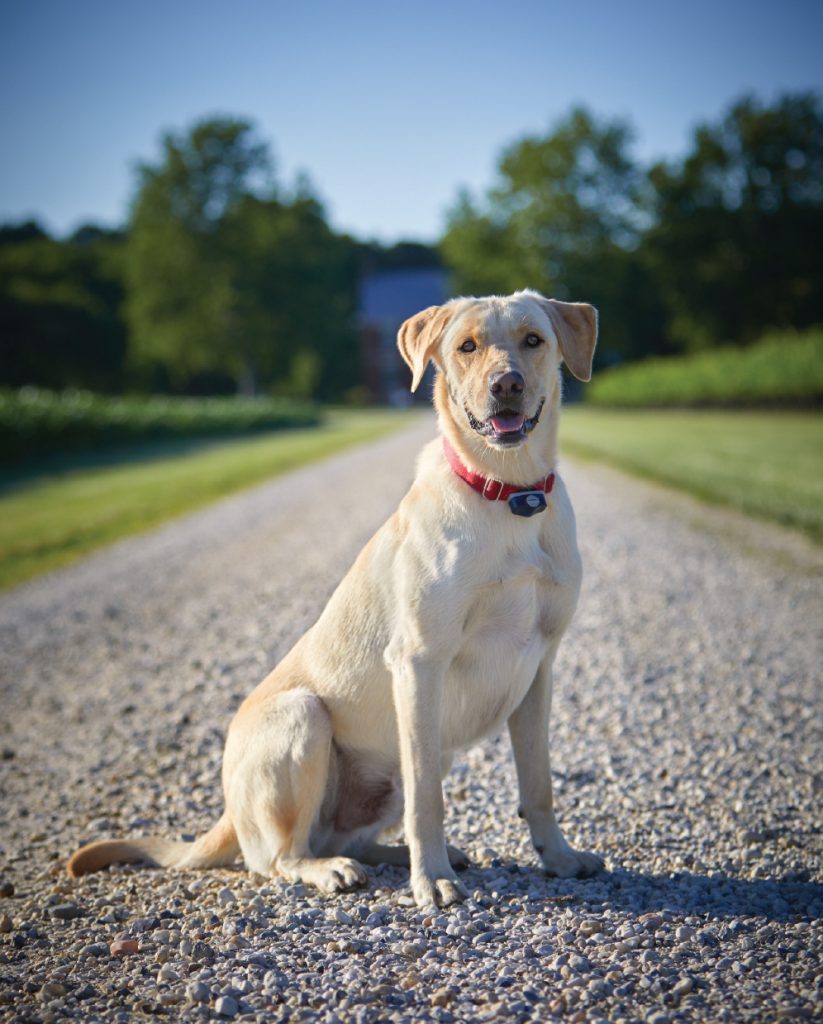 Tucker
Labrador retriever, 2
Chatham Vineyards on Church Creek, Machipongo
I come from Montana, so I love snow. And lacrosse balls. They go far and they bounce high and feel just right in my mouth. Also ducks. Wait, did someone say hunting? We can bring Otis. He's my best friend, even if he is bossy.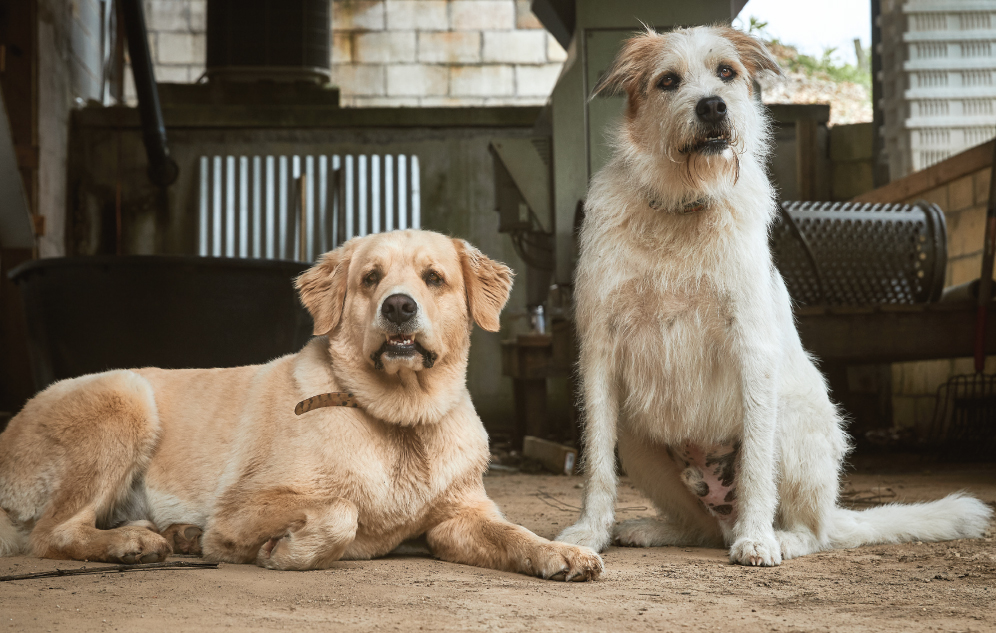 Bailey & Willie Nelson
Golden retriever, 4; terrier mix, 5
Ashton Creek Vineyard, Chester
Name's Willie. Willie Nelson. No, not that one. But I was crazy once. Then my buddy Bailey came. He does whatever I tell him. Digs holes. Carries around lost tools. We work inside, too. Our beds are made from wine barrel halves. Sometimes we even let the humans bring us treats.